August 2002 Newsletter




For all veterans, relatives and friends of the
89th INFANTRY DIVISION
WORLD WAR II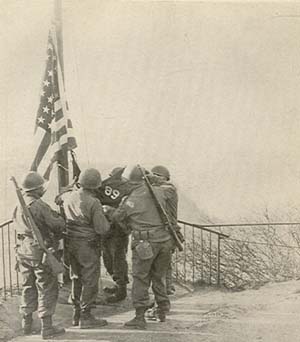 Flag Raising

Table of Contents: Click on the Link Below to Go To That Section:
Announcements and Editor's Notes
Website Developments
Email List Update
Taps
Letters and Exchanges


Return to top

Announcements, Editor's Notes and Website Developments

Editor's Notes

This is our last communication before the reunion, to which Mark and I are looking forward with great anticipation. Even Mom will be along. Hope to meet you all in Indy.

For several reasons, we combined the July and August issues into one but we will continue shorter monthly issues beginning in September. This issue is notable, I think, because of the clear indication that our principal audience is shifting from surviving Society-member veterans to their widows, family members and friends of the 89th. In my opinion, recognizing this shift is where the future of memoralizing and perpetuating the history of the 89th lies and I hope all of us have this clearly in mind when we debate the issues and proposed by-law amendments in Indianapolis. For those of you who cannot attend, it is critical that you make your opinions known by writing to our leadership. On the other hand, your silence is a message in itself.

Return to top



Website Developments

We are in the midst of processing a number of personal stories that you have sent us and the TRW. Thanks for your patience in this matter.

Ray Kitchell's memoirs will be updated soon with complete pictures.

I will be brining a digital camera to the reunion and we will have pictures up on the website within a week after the reunion is over.

Mark

Return to top



Email List Updates

It would greatly simplify our tasks if I were notified promptly of address changes or when one is no longer using the Internet so we can make the necessary adjustments effectively and on a timely basis. The task of maintaining a current and up-to-date list is becoming increasingly complicated. We're not complaining, in fact we are overjoyed, but please remember that we are volunteers and, in my case, not as sharp as I used to be. If you are sending a message or follow-up, please identify yourself and your (or relative's) unit, as I may no longer have your original. Thank you.

Please click on the highlighted name to send an email.

BELL, Lindel Samuel(deceased) c/o grandson 353rd Inf

CLEARY, Robert O 89th RCN

CONRAD, Frederick F Co, 354th Inf

COUGHLIN, Charles (deceased) c/o son 355th 3BN HQ

DURSCHNABEL, Carl J (deceased) c/o son, Mike Nobel

JOHNSON, Frank E c/o son, David Hq Co, 2nd Bn, 353rd Inf

HIGGENS, Jack H G Co, 353rd Inf

NORTHCRAFT, Milton L (deceased) c/o Margaret (daughter) B Co, 353rd Inf

PETERSON, Harvey D Co I, 3rd Bn, 353rd Inf

PITCOCK, J. Duff Signal Co

REED, Denver Lloyd (deceased) c/o son Raymond C. Reed Btry C, 341st FA Bn

SPINSBY, Harry Jr (deceased) c/o son Kim Spinsby A Co, 355th Inf

TAYLOR, Harold V G Co, 353rd Inf

YENTES, Wallace H B Co, 354th Inf

WELLS, Richard N Co F, 2nd Bn, 353th Inf

[Note to evin nephew of Louis Chiesia: Your email address, nobelmc@earhlingk.net keeps bouncing back. Please advise.

Return to top



Taps

O.G.Christophides

Dear Mark and Darrel,

I am sorry to have to inform you that on August 6th, O.G. Christophides "Rusty" passed away after a brief illness while on a business trip to Lake Charles, La.

I know he was so happy to have been reunited with his old army buddies if only through your newsletter every month.

He was going to come to the reunion this month but because Joe Hall was unable to attend (his wife had a hip replaced) he decided against going alone.

I do have one question that maybe you can answer. We presented his discharge papers to the funeral parlor to have the family presented with a flag but at the cemetery there was a Color Guard, taps and all. I have been to many vet funerals and have never seen this. Could it be because he received the Victory Medal?

We would love to know why he was given this wonderful honor. When taps was played I have to admit there wasn't a dry eye at the cemetery. I know he was very proud to receive this honor.....and so were we.

Sincerely,

Fran Meola
(Secretary to O.G.Christophides)

Ivan Yaro

I would like to report that my brother, Cpl IVAN YARO passed away 1 May 2002 in Los Angeles Calif. He was a member of the H and HQ Co. of the 89th Inf. Div. and was an interpreter. He also participated in the liberation of Ohrdruf. I am seeking members of his company who knew him. We would like to flesh out our family history. He was at Camp Carson, Hunter-Liggett and came ashore in France at LeHavre. He recalls the French were upset with a bombardment and dumped chamberpots on the arriving Americans. He has the answer to what happened to the Camp Commandant of Ohrdruf and the photos to prove it. A lot of stories have recently been written about Ohrdruf and the 89th seems to be left out. It is important that the stories be told so that history remembers. Anyone wishing to contact me may do so at my email address: byaro@aol.com

Carry On!

Return to top



Letters and Exchanges

These communications are repeated here roughly in order of receipt.

[In order to prevent confusion on my part, when communicating with me please include your name, unit as well as email address. I will help me a lot. Thank you]

A Son's Request re Harry Spinsby

From: Kim Spinsby

I am writing to try to establish contact with a few of my father's comrades from the 89th. I am the only son of Harry Spinsby, Jr., who left many scrapbooks and of photos and memoirs, which I am now looking at for the first time in about 40 years. Unfortunately, he can't share them with you directly, as he passed away from a rare leukemia in 1973.

I recently returned from a trip to Europe, and went a few places, where he had been, and was compelled to open the scrapbooks again upon my return. Harry was born Sept 1926, and raised in St. Louis County, Mo. He attended Clayton HS, and quit school to enlist in 1944, at the age of 17. He forged my grandmother's name on the enlistment papers she wouldn't sign. SE# 37 635 353

After basic training at Fort Riley, and a stint guarding German POW's there, there are photos of a POW Camp at both Peabody Kansas, and a Branch Camp at Eskridge Kansas. Next to Fort Dodge, IA. He was assigned to the 355 Infantry, A company, 3rd Platoon. Somewhere in the stories, he said that his buddy worked in the CO's office, and slipped their transfer request in a stack of papers to be signed. I gather the papers qualified him to shoot about anything, and drive almost anything. Somewhere along the way, I thought he said they were training for the Pacific Theatre, but then shipped to Europe instead. An 18 y/o, he wasn't very large, 5-8", and 145 lbs. He kept his field belt at the original size, 26". Some may remember him as he often had a white or yellow silk scarf under his uniform; he was allergic to wool.

In some war documentaries, he seemed to be able to find himself in the troops by the scarf edge at the edge of the collar. He landed at La Harve, and has many photos of Camp Philip Morris. He often served as "point", but wasn't feeling well on March 27th, 1945. He was told to just stay at the rear, as his best friend Sharpe took the point. He told me 2 companies were sent into an ambush that morning, at Bad Schalback. Sharpe was lost that day.

More of the history is available now, and 40+ years have passed since I first heard it. The accuracy may be questioned, can get pretty hazy. But basically I remember it at "he was on of the 12 that walked out that day of 2 companies". He said that after they were pinned, and those able to crawled into the burned-out (?) remains of several tanks, hiding until relief arrived. I assume (naively?) Panzers were pinning them, but unsure. If you know differently, I wouldn't be offended in hearing other information.

After the war ended, he was transferred to the occupation force in Austria. He was stationed in the Salzburg area as an MP, and has many pictures of Obersalzberg and a few of Kehlstein (Eagles Nest). I visited there, and there are some wonderful books documenting the building and facilities. (Also CD with entire book content...in Deutsch)

Somewhere in the future reviews, I know he was also attached to both the 42nd Div (Rainbow), but had little respect for the times that other units would take a village, but have to withdraw for the Rainbow to "re-liberate" it for the press corps. 42nd Div, 232nd Inf, A Company-M Co 242nd Inf, D Company He also was attached to the 83rd, 329th Inf, A Company.

He and Johnny Klepec operated the "Miss Lace Club" in Lambach, and got written up in a newspaper article. (mimeo newspaper Goldbrick....?) The "Miss Lace Club" served "to relieve some of the occupation blues".

Somewhere in the stories (time unknown), he got a piece of shrapnel from a Stuka in his hand (and a Purple Heart) Another time (unk when) his feet got frostbitten, and he was ready to board the ship back to the States to get both legs amputated at the knees. Feeling started returning the day before departure. After a small additional delay, he was returned to duty. He got his honorable discharge, 9 June 1946. He returned to St Louis to resume his civilian life there. I have been looking at the names on the net. Yours are the closest match to the names I find in his scrapbooks.

(*Peterson is the closest, Franzen might be also). I cc'd the 355th Inf addresses on the list. Respectfully, Kim Bryan Spinsby

PS Other names in the scrapbooks: Aberman Peterson (Calvin?...same last name spelling, photos had no first name on back) Sanger Foutch Francek Wolf Banos Flyer Russell Senkar Johnny Klepac (Also from St. Louis) Joe (DP) Payne Injured at Bad Schalback Chapman, Raymond Lost at Bad Schalback 2nd Lt Edward Bellnap, TSgt Vickeroy SSgt Smith, SSgt Lemnard,SGT Guard, PFC Poddmore,PFC Tormey, PFC Amos,PFC Prandle, PFC Sharpe PFC Fliddle, PFC Denneglow

PPS I am, as many of your children are, a Vietnam era vet. AF Zoomie, Med Tech. But didn't see combat we were withdrawing as I finished tech school. I was a part of the teams receiving the personnel from the withdrawal from Saigon, and treated some of the few POW's1q1 returned from SE Asia.

From: Eric O'Neal re Thomas F. Halloran

From: Eric O'Neal

I believe my cousin, Todd Missel, has already contacted you about information from your society members about our grandfather, M/SGT Thomas Francis Halloran. More information uncovered from his discharge papers list him as attached to a SV Co of the 354th Inf (405 Quartermaster?). I appreciate all the help you have given to this point, and look forward to hearing from you yourself and other members of the 89th. I only regret that we waited too long to become interested in these experiences, because Thomas passed away in 1990.

Again, thank you very much for your help and your service to this great country.

Be good and stay safe.

Eric O'Neal, Tuscaloosa, Al.

From Beverly Brown-Battle on the Moselle

From: Beverly Brown

My father, Ralph Tyler, was in M Company. He was telling me about a battle that took place in a bend on the Moselle River, near a small castle. I Company had been fighting the Germans and when M Company came in to relieve I Company, there were dead Americans and Germans all over the place. Together, M Company and I Company finished taking the town, and then Headquarters Company came in and blew up the castle.

My father has had a stroke, and he can't remember the name of the small town where the battle took place. It really bugs him not to be able to remember where this happened. Do you know?

I'd appreciate any information you can give me. Thanks.

Beverly Brown
[Editor-I'll include your inquiry in our next Newsletter.]

Common Experiences

From: O.W. Peters, Jr

I just read your story in the August 2001 ROLLING W. It was a duplicate of my time from camp Butner to Boston to LeHarve to Lucky Strike through Germany back to Old Gold to school and then the 83 rd Div. in Austria. It is hard to believe we traveled so close and had almost identical experiences.

I am now in my 17th year of retirement, and have enjoyed it all. We have traveled all the 50 states and Canada. Have attended Elderhostels here and in Hawaii, cruised the Atlantic Islands, life has been good to us. Would be interesting to meet you and reminisce.

[Editor: Let's do it at the Reunion!]

Request for Info on Escape of Arlen Ingram

From: Jerry Schuster

Tel #: 580-482-1315 My wife's father, Arlen Ingram (deceased), served with Company M, 354th Inf.

Apparently he was captured by the Germans, interned, and escaped, making his way back to the American lines. Apparently he escaped with Joseph Zutell, Fred H. Jaspar, Vorn (Vern ??) Drew, Byron S. Mooney (Looney ??) and a British soldier whose name is unreadable. Along the way, they met up with the Czech resistance and captured a German garrison in Susice, CZ. On May 10, 1945, they were decorated for their actions by the Czech government. We have faded copies in both English and Czech.

Do you have any information on this action, any persons involved, or could you steer us in the right direction? We appreciate your assistance.

Jerry Schuster
Altus, OK

Unit Histories?

From: Jose Cuevas

Mr. Kitchell: I'm retired military and also a WWII Europe buff. I'm always looking for WWII unit and personal histories & have found that the Veteran's associations are the best source for these. Are you aware of any individual or unit memoirs written by members of the 89th Infantry Division?

Dear Mr. Cuevas:

[I certainly am. Please pull up www.89infdivww2.org to view our website. Let me know if we can be of any further service.]

Thanks for the prompt reply. Yes, I've gone through your excellent website & enjoyed it very much. However, I was referring to books. Do you know if any books have been written by your members?

Cuevas, Jose R Mr, CNTR, Army G-3"

[Anyone??]

Request for Assistance

From: Raymond C. Reed

I recently mailed a check to the address of record for new membership in the 89th; I did so as a surviving relative of a deceased former member of the 89th. To date I have heard nothing in return. In an effort to save your time I would like to request that you place my request for assistance on line, in the hope that some dear soul, who is knowledgeable about my fathers service time, could and would converse with me regarding my fathers time in the 89th. My fathers name was Denver Lloyd Reed; know by many friends as "Dink".

Dad served in the 341st Artillery battalion, Battery C, and at the time of his discharge was a T5. I tried to get his service records but was not allowed to do so due to the fire in St. Louis, some years back. Any help you could give would be most appreciated.

800-678-9568

Request for Ohrdruf Info

From: Terry Thompson

Hello, I'm writing in behalf of my father who was one of the first men to enter the Ohrdruf camp along with a fellow named Dick Colosimo. My father never spoke of any of this during our years growing up and I just recently found out about his being at Ohrdruf.

If the two letters I read on your web site were the two people he helped during those days, would you please give them my e-mail address? If they are not the ones, maybe they know what happened to the people he and Mr. Colosimo did help. Any information would be greatly appreciated. I'm sure he is wondering what has happened to them over the years.

There is an article in the July issue entitled Coleslaw that tells a little of what happened that day. I just seem to think that it would be great if we could get in touch with some of the people that had survived the camp.

I have recently put him in touch with friends that he served with in the army that he now keeps in touch with once again. I'm sure there are as many good memories as there are bad. It's just that the bad ones are easier to handle with a special friend.

Thank you for any information you can send my way.

Walter Irla

Request from Polly Hollenback (to C. Cecchini)

From: Polly Hollenback

Polly, I've located your F-I-L in the 89th Division history. He was Private First Class in H Company, 2nd Battalion, of the 353rd Infantry Regiment. He was awarded the Combat Infantryman's Badge (something to be quite proud of -- as it was recognition for being one of those who actually fought the enemy first hand).

I notice that he is not a member of our Division Society. Possibly he (as we continue to discover over the years) does not even know of the existence of our Society of the 89th Div., WWII. It currently numbers about 1250 members down due to rapidly accelerating rate of deaths among WWII veterans from 3000 when it was organized in 1963. It is an extremely active group. We have reunions every two years -- the next being in Indianapolis, Indiana to run from 21 Aug 02 through the 24th.

The 353rd Regiment always has a fine representation among what probably will run from 300 to 350 attendees. We will operate three hospitality rooms where the guys (and their ladies if not off on tours) hang around and re-tell their "war stories". We are especially proud of our memorial ceremony held at each reunion to honor our war dead and those about whose death we have been notified who have passed away since our last reunion. During this ceremony widows lay roses in memory of their departed husbands, and an honor party lays a wreath in honor of all of those who have died throughout our Division's days during and after WWII.

To keep everyone in touch we have a slick-cover news-letter in magazine form (usually 64 pages) which gives opportunity for all members to write current news about themselves or buddies and particularly the most interesting part which is publication of stories many members write about their experiences during WWII. It is published three times a year. Dues are $30 a year. Maybe you and your fiancÚ might like to enroll him as a surprise gift in addition to the "map" if I can figure out what might fill the bill for that.

Incidentally, he probably does not know that our Division along with the 4th Armored Division is credited with liberation of the first concentration camp liberated by Western forces (Russians liberated some before we did our on April 4th, 1945). You could also get him a copy of the Certificate from the Holocaust Museum announcing that piece of history. That can be obtained from our Secretary/Treasurer.

If you want to get him enrolled in our Society just let me know and I'll give you the info on how to go about it and if you want to buy that Liberation Certificate let me know and I'll give you the info on that too.

I still haven't found a "map" suitable but will keep working on it. Regards, Mr. C

Reply from Polly Hollenback to Chick Cecchini re her father-in-law soon to be. Thank you SO very much for all of this information. Yes, I would like to enroll him and Yes, I would like a copy of that certificate. I think he would be thrilled with both. And thank you again for your search for that map. He is a dear man and talks constantly about his life during the war. Thank you, again.

Anxious from Raymond C. Reed

From: Raymond C Reed

Delighted to find the web site dealing with my pops WWII affiliation. Over the last several years I have endeavored to gather as much information as I can regarding the WW2 travels of the "Rolling W" in their journey across Europe, from the 89'er annual, old National Geographic maps and my general reading regarding the ET during the 44-45 time frame.

I am following your instructions and sending in my membership dues as well as a little extra, hopefully the little extra will add to the coffers of such a fine effort as yours; and the others involved in this attempt to maintain and collect the records and stories of those who gave so much during our national crisis. I do not know the nomenclature of your organization, nor the proper protocol involved in attempting to solicit information or offer assistance. I am sure I will soon find out.

It would help me greatly, however, if you would be so kind as to inform me, how I might go about discovering how to get in touch with those with memories of my pops unit, or if I would be so fortunate, as to find any who knew him personally. I have read through all of the web posted past newsletters tonight, and unfortunately, I have found no mention as of this date, to any references to the 341 arty. Hopefully I will soon find some kind soul who has posted some remembrance.

This is getting too long so I will close, my membership application will be on the way this coming Monday, and I am sure I will be in touch with you or your son in the not too distant future. Thanks again for the effort you are putting forth regarding this terrific project. Please do not hesitate to contact me should you feel such is warranted, via phone or e-mail.661-288-1279, Santa Clarita, California

Son of Benjamin Floyd Coppock

From: Larry Coppock

Your web site is just outstanding. Your son, Mark, and yourself have done a marvelous job.

My name is Larry Coppock. My dad was (he died in 1960 at the age of 46) Benjamin Floyd Coppock. He was in the 353rd. Reg. Company F. I have been trying to get additional information about his wartime experiences for a long time. Your web site has really helped. It has a wealth of information about the battles that my dad would have been a part of, based on where these units were assigned. He receive the BSM, but not until 1947. I am not sure of any details concerning how he might have received it. He also receives the EAMETO, Good Conduct, etc. Apparently, he carried a Carbine, according to the other records that I have. He separated on Dec. 18,1945 at Camp Blanding, FL.

After the war he was an MP in the Air Force and had to retire with disability due to chronic kidney disease which he eventually died of in Oct. 1960. A Mr. Patterson, Adjutant General, signed his Honorable Discharge.

We grew up in Montgomery, AL., as my dad's duty station was Maxwell AFB. He was born in Borden Springs, AL and grew up in Rabbittown, AL. I tell folks that he had a 'Sgt.York type of upbringing.' Usually people, especially of your generation, know what I am talking about.

Both he and my Uncle Toy (Lloyd Coppock, 82nd Airborne Div. his older brother- died in 1989).

I am writing in hopes of finding anyone who is a member of the 89th Society who might have known him. I looked over the e -mail list on the web site and the only other person I could find in the same company- Earl Oot, I e-mailed just last night but have not heard back as of yet.

I can't put into words what visiting the web site has meant to me and to my 18 year old son and what it will mean to my sisters who are now age 53 and 54. I am 49. And, to my mother, Gene. She is 78.

I live in Nashville, TN. My work email is lcoppock@gcumm.org. Feel free to contact me at this email address and perhaps copy the work e-mail address. Thank you for your service to this country. It is veterans like you and the others in the 89th who are my heroes. You guys represent a generation that can never receive enough attention and recognition for what you did in WWII.

God bless you, Mark, and your family.

[God bless you all too-Ray and Mark]

Request From Son

From: Chuck Coughlin

I have tried e-mailing some of the guys without success. Can you please put the following in the next newsletter? (And or make it available for your reunion?)

Does anyone remember Charles M. Coughlin (Charlie/Chuck)? 355th 3BN HQ? My father passed in 1969. I was never able to talk to him regarding his WWII experience, but family did talk about a really bad time. He received 2 bronze stars, but his records were destroyed in the 1973 anti war protest fire in St. Louis. Any thing would help. --And thanks to those who responded to my e-mail request.

Letter to the Washington Area Advisory Group, 89th Inf. Div Society WWII

From: Bob Samuels

In response to the proposed changes to the Current By-laws

In summary, I am interested in the survival of the Society for many more years so that it can continue to gather, retain and disseminate data about the experiences of the 89th in war and peace. In order to do this we have to deal with a membership of declining numbers and capacity. Several things need to be done: a. the youngest members need to be brought into leadership roles. b. Associate members need to be groomed to fill key positions as the youngest members retire to the cheering section. c. Redundance in key positions should be considered in order to assure having a team on the field. These measures should allow the Society to survive even though medical science has stabilized the death rate at 100%.

Increase of Annual Dues to $30 should not be necessary. I don't think that alternate methods of funding have been explored or exploited. Voluntary contributions need to be facilitated. I believe that the Society should be the lowest cost provider of patriotism, nostalgia and historical military folklore possible. For example, The 447th Bomb Group provides a 32-page slick paper magazine quarterly for annual dues of $10. Life membership is $45. They also have a formal annual fund drive. This year it features sale of raffle tickets for a limited edition print and other consolation prizes. They also have a book for sale and a somewhat larger assortment of mugs, tee shirts, coins, magnets and postcards than Larry Berg's. There is also a 4-person team to assist the Membership Chairman who collects dues and spearheads the fund raising. We need to look at the fund raising methods of other societies and organizations in order to expand our know-how, and funds.

A quick look on the net shows the 70th Division Society with annual dues of $16 for 4 issues of "Trailblazer" and the 63rd Division at $5/ yr, $40/life with 3 issues of "Blood & Fire". How do they do this and why can't we?

I also concur with Scotty Kitchell's view that the financial realities need to be determined and outlined in great detail.

Comments on the proposed changes to the by-laws:

Item 1. Make Mary Brunner eligible for membership and holding office.

Item 2. Okay. But maybe we really need an understudy for each officer, a sort of shadow cabinet throwing in the bullpen, ready to replace the incumbent should he falter for any reason.

Item 3. I would have liked to see the definition of "Associate membership" in the current by-laws.

Adding a "Friends" category appears okay.

Ongoing WAAG Study

I don't find any of the four options outlined attractive.

No. 1 would create a rival group that we would support during a period when we have difficulty supporting the existing organization. No. 2 has some merit but the "Associate Members" need to vote and hold office in order to be of long term help to the Society.

No. 3 would end the Society in order to fund the monument in Colorado Springs. Alternate funding for the monument should be pursued.

No. 4, the dues increase, would lose us members. Those who can't afford it and don't want charity and others who think it is unnecessary.

Bob Samuels, B Co. 354th Infantry

[Editor-Doesn't anyone else have some ideas or opinions?]

Daughter's Request

From: Virginia Dutro Hugg

Mr father, PFC FRANK G DUTRO was with the ARMY 461ST ENGINEERING DEPOT CO during WWII. I would like to know if any of the 488th Engr Co knew him or knew of him. He was a huge, strong man; 6'5", 265#, black hair & eyes. He was in the European-African-Middle Eastern Campaigns. History books say many of the Engineering Companies banded together and fought together in the Rhineland Campaign and at the Battle of the Bulge

If you have any information at all about my dad or the 461st, please contact me. Thank you so much for your help.

Relative's Request

From: Doug Allison

My name is Doug Allison, I have been trying to do some research on my great uncle's regiment and company during the war, company C of the 353rd. I was wondering if you had any further information than that is on the website, or how to get some more information.

Thanks, Doug Allison

Reply to request re 353rd Inf

From: Wally Dunn

Glad to hear from you again ...your Dad was in my company...I am sending you the picture you wanted which is a full company review at Rouen France after the war and when our company was awarded the Croix de Guerre by the French helping the retake of their country ...the man in front is the CO of Company L which at the end of the war was your truly after Capt Harris had been seriously wounded prior to the Rhine crossing ...since there was over 200 men in Co L it will be difficult to find your father as the front row is platoon officers and non coms ...I regret to say I don't remember your Dad as we had a lot of replacement near the end and at nearly 83 yrs of age my memory is fading!!! Also sending you a pic of the city of Kaub where we crossed the Rhine below Cologne .........be happy to hear from you again Regards

Wally Dunn (Capt)

GENERAL GEORGE C. MARSHALL and the ATOMIC BOMBING OF JAPAN

General George C. Marshall was the U.S. Army Chief of Staff during WWII, the highest-ranking U.S. Army officer. He had known of the atomic bomb project at least as far back as Oct. 1941, when he was appointed to the small group which would oversee the project, the Top Policy Group.

In 1942 the a-bomb project was turned over to the Army and became the Manhattan Project. It now fell under Marshall's chain of command as Army Chief of Staff. But his role in the atomic bomb project and the atomic bombing of Japan was largely indirect. He delegated most of the work to the general in charge of the Manhattan Project, Leslie Groves, and he deferred to civilians on decision-making.

For his part Marshall, along with Sec. of War Henry Stimson, obtained the enormous amounts of money necessary for the secret project. This was no easy task, since Congress could be told little about where the money was going.

Marshall's main task in 1945 was to prepare for a possible invasion of mainland Japan, scheduled to begin that year on Nov. 1st. He felt the decision to use the atomic bomb - to introduce a new and more dangerous level of warfare to the world - was a political rather than military decision. Assistant Sec. of War John McCloy recalled:

"[Marshall's] insistence to me that whether we should drop an atomic bomb on Japan was a matter for the President to decide, not the Chief of Staff since it was not a military question... the question of whether we should drop this new bomb on Japan, in his judgment, involved such imponderable considerations as to remove it from the field of a military decision." (Quoted in Gar Alperovitz, The Decision To Use the Atomic Bomb, pg. 364).

McCloy said Marshall told him, "Don't ask me to make the decision." (Forrest C. Pogue, George C. Marshall: Statesman 1945-1959, pg. 550, note 30).

But Marshall had been thinking about the atomic bomb. He didn't press his ideas, probably because he felt this was more of a political matter than a military matter. Here are some of Marshall's ideas, documented at the time:

The minutes from a May 29, 1945 meeting of Marshall with Sec. of War Stimson and Assistant Sec. of War McCloy note that "General Marshall said he thought these weapons [atomic bombs] might first be used against straight military objectives such as a large naval installation and then if no complete result was derived from the effect of that, he thought we ought to designate a number of large manufacturing areas from which the people would be warned to leave - telling the Japanese that we intended to destroy such centers. There would be no individual designations so that the Japs [sic] would not know exactly where we were to hit - a number should be named and the hit should follow shortly after. Every effort should be made to keep our record of warning clear. We must offset by such warning methods the opprobrium which might follow from an ill considered employment of such force." (RG 107, Formerly Top Secret Correspondence of Sec. of War Stimson ("Safe File") 7/40 - 9/45, S-1 folder, Memorandum of Conversation With General Marshall, May 29, 1945 - 11:45 a.m., National Archives).

At a May 31, 1945 Interim Committee discussion of the atomic bomb, scientist and Manhattan Project administrator Arthur Compton was present. He recalled, "General Marshall stated that from the point of view of the postwar safety of the nation he would have to argue against the use of the bomb in World War II, at least if its existence could be kept secret. Such use, he said, would show our hand. We would be in a stronger position with regard to future military action if we did not show the power we held." (Arthur Holly Compton, Atomic Quest, pg. 237). Scientists at the meeting then explained that the scientific knowledge was already too widely known to keep the a-bomb a secret. (Microfilm 1108, RG 77, Harrison-Bundy Files, file 100, Notes of the Interim Committee Meeting, Thursday, 31 May 1945, National Archives).

Later at the May 31 meeting, Marshall supported J. Robert Oppenheimer's suggestion that we tell Russia we were working on the atomic bomb. The meeting notes show that Marshall also "raised the question whether it might be desirable to invite two prominent Russian scientists to witness the test." Any approach to Russia was quickly vetoed at the meeting by soon-to-be Sec. of State James Byrnes. Byrnes feared Stalin would ask to become a partner in the a-bomb project, causing us to lose our lead over Russia in nuclear weapons. (Ibid.).

Arthur Compton later wrote, "At this meeting... Marshall was careful to avoid any statement that might prejudice the thinking of the civilian committee." (Compton, Atomic Quest, pg. 238). Marshall went along with the Interim Committee's recommendation to use the atomic bomb on Japan.

There is no evidence from this point on that Marshall objected to the use of the atomic bomb on Japan. After WWII, Marshall was a staunch defender of the atomic bombings (Larry I. Bland, editor, George C. Marshall: Interviews and Reminiscences for Forrest C. Pogue).

But Marshall probably did not think the atomic bombs would end the war. After a talk with Marshall about the atomic bomb on June 12, 1947, Atomic Energy Commission Chairman David Lilienthal quoted Marshall in his diary as saying:

"There is one point that was missed, and that, frankly, we missed in making our plans. That was the effect the bomb would have in so shocking the Japanese that they could surrender without losing face. ...we didn't realize its value to give the Japanese such a shock that they could surrender without complete loss of face." (David E. Lilienthal, The Journals of David E. Lilienthal, Volume Two: The Atomic Energy Years, 1945-1950, pg. 198).

Though the a-bomb might not end the war quickly, Marshall felt the atomic bomb could be useful in his primary area of responsibility, the proposed invasion of the Japanese mainland.

On Aug. 13, after two a-bombings had failed to bring surrender from Japan, one of Marshall's assistants, Lt. Gen. John Hull, telephoned one of Gen. Groves' assistants, Col. L.E. Seeman. Hull said Marshall felt we should consider holding off on further atomic bombings so as to save the a-bombs for tactical use as part of the November invasion. (Marc Gallicchio, After Nagasaki: General Marshall's Plan for Tactical Nuclear Weapons in Japan, Prologue, Winter 1991).

In 1957, Marshall gave some details of his invasion plans for the atomic bomb:

"There were three corps to come in there [to invade Japan], as I recall. ...there were to be three bombs for each corps that was landing. One or two, but probably one, as a preliminary, then this landing, then another one further inland against the immediate supports, and then the third against any troops that might try to come through the mountains from up on the Inland Sea. That was the rough idea in our minds." (Bland, George C. Marshall: Interviews and Reminiscences for Forrest C. Pogue, pg. 424).

It was characteristic of Marshall that while others were celebrating the atomic bombing of Hiroshima, Gen. Groves recalled that "General Marshall expressed his feeling that we should guard against too much gratification over our success, because it undoubtedly involved a large number of Japanese casualties." (Leslie Groves, Now It Can Be Told, pg. 324).



The ENIGMA Variations by Gerry Stearns, H Co. 354th Inf

The events of September 11, 2001 have focused everybody's attention on the issue of intelligence. One way of looking at the matter has been to distinguish between "electronic" and "human" intelligence. The point seems to be that neither can provide all the information we need: a spy satellite or electronic eavesdropping, are fine, but so are an undercover agent or an intelligence network, and information from one contributes to a better understanding of the significance of the other. My local Public Broadcasting Station ran in August a Nova program called "Decoding Nazi Secrets", which provides a good example of both working together. I understand there is a movie coming out soon which will highlight the drama of disentangling the workings of the Enigma machine, which seemed to place Nazi communications beyond reach.

If you can't wait for the movie or another Nova showing you might want to look for a book I read earlier this year called "Battle of Wits, The Story of Codebreaking in World War II", by Stephen Budiansky. (The Free Press, 2000, $27.50). As usual, the book jacket does a good job of bringing us in: "A million pages of new World War II codebreaking records have been released by the US Army and Navy and the British Government over the last five years. Now Battle of Wits presents the history of the war...From the Battle of Midway until the last German code was broken in January 1945 this...astonishing epic of a war that was won not simply by brute strength but also by reading the enemy's intentions."

Budiansky is a Harvard-trained mathematician and explains, with illustrations, how cryptographers go about encoding and breaking codes. I skipped over these technical explanations, especially those about the operation of the famous Enigma code machine used by the Germans. Instead I focused on the wonderful story about three mathematicians in the Intelligence Bureau of the Polish General Staff, who managed to get a prewar copy of the commercial model of the Enigma. Through brilliant insight they figured out a way to break into the German military machine-codes. They also designed and built a couple of military-type machines. In January 1939 they invited British and French intelligence types to share information, only to discover their allies had nothing to offer. The Poles waited until a few weeks before the September Blitzkrieg--when they realized how close they were to extinction--and brought back the Brits and the French to Warsaw. They offered each an Enigma machine. "Where did you get these?" "We made them ourselves," said the Poles. Days after the German invasion the three Polish mathematicians were able to escape to France and later to England to continue their work.

Eventually there were more codebreakers who were not mathematicians. For instance, at the end of 1941 the London Daily Telegraph celebrated its fiftieth anniversary of crossword puzzle publication and its 5000th puzzle with a special contest in its offices, to which they invited 25 puzzlers. After a prize-giving and tea, they sent the contestants home. Days later the contestants received invitations to serve their county in a special, non-identified way. The British intelligence service had finally gotten with it.

Our own Army, Navy and State departments intelligence services, had their share of both successes and failures, going back to World War I. A not atypical example of high-level blindness was the action of new Secretary of State Henry L Stimson in 1929 that closed the activities of our "Black Chamber" (most of whose budget State was meeting) after he chanced across decoded messages of Japanese diplomats. The Japanese and the British and who-not had been reading our secret messages for years! Stimson twenty years later wrote in his autobiography that it had been his conviction that "Gentlemen do not read each other's mail". During World War II, of course, as Secretary of War he demonstrated he'd learned a lesson when he took the Army's cryptography

Program under his direct supervision. And we all know the success at Midway was due to the Navy's breaking of Japanese Navy codes.

There are lots of anecdotes and names dropped. One I liked real well was about Ian Fleming, who later created superspy James Bond (007). During WWII Fleming, an officer in British Naval Intelligence actually convinced an admiral to support a scheme involving a captured German bomber, a disguised British crew, a crash in the English Channel and an SOS to a German rescue boat, whose crew would be shot and dumped overboard, and the boat and its codebooks returned to England. Sound familiar? Fleming got his plane, recruited his crew, but never found a rescue boat and the mission was cancelled.

And that's only the first half of the book.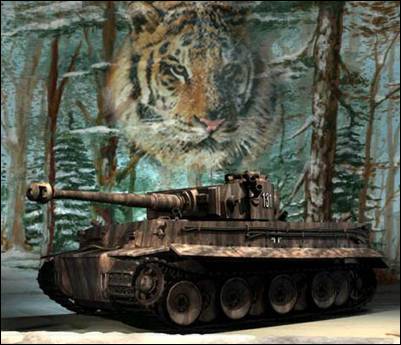 Thankful we did not see too many of these....

Return to top