Tour of Remembrance




St. Goar

Saturday 2 October is the big day--- the centerpiece of the tour. The weather is great. The Rhine River glistens and shines from the sun and, perhaps to a greater degree, our own colored glasses. We move to the ceremony area and, as we do, many reflect on the great difference between this day and one September long ago.

Memories are sharp and some are deep in thoughts of that time and place. The U.S. 1st Armored Division has gone all out to make this an unforgettable day, every sort of facility is provided for these elderly veterans. Also the German 5th Panzer Division has done its share. Along with the Americans, German soldiers are here to pay their respects to those who fought and died here---on both sides.

The band plays both National Anthems. The troops with their precise movements and the snap of their weapons show their respect for what transpired here. Wreaths are presented to honor both Americans and Germans, for those who fought and also those civilians who were victims of the battle.

The ceremony over, we adjourned to the Castle Rheinfels where all enjoyed a fine lunch as well as a magnificent view of the river, an almost perfect lookout for our crossing points. Again we exchange gifts, words of praise and reflections of what we did at this small German town. Then we cross the river to the east bank---a much different trip than that in 1945--- dip two wreaths in the water---one to go to our 2000 Reunion at Tacoma and the other to West Point and the grave of General Thomas D. Finley. That night we spend a quiet night in Wiesbaden.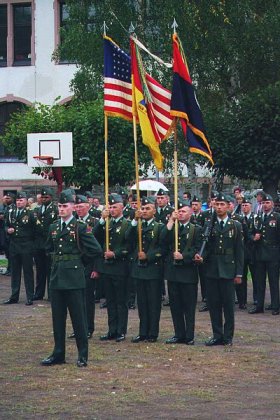 American Honor Guard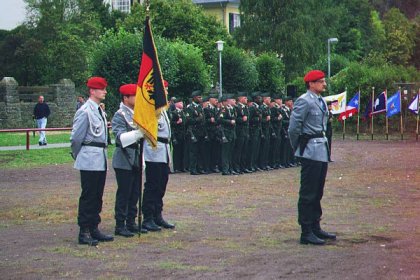 German Honor Guard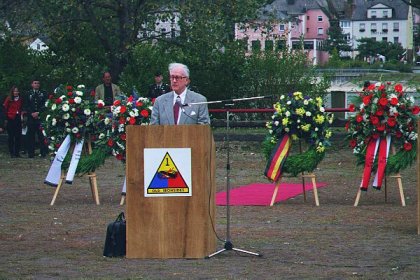 General Lee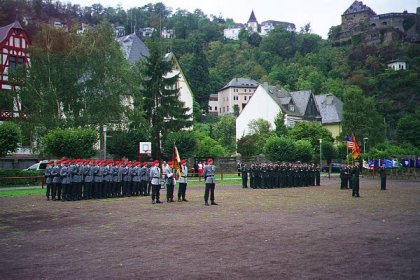 The Soldiers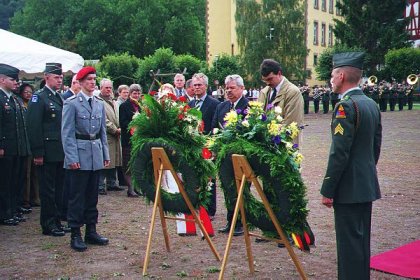 Mayor of St. Goar presents a wreath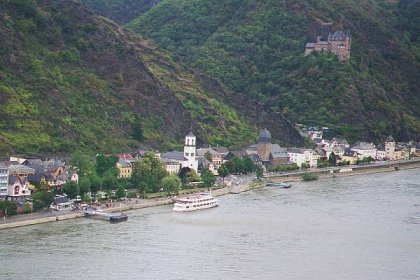 View of the River where the division crossed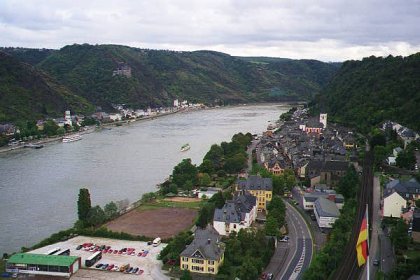 View of the Rhine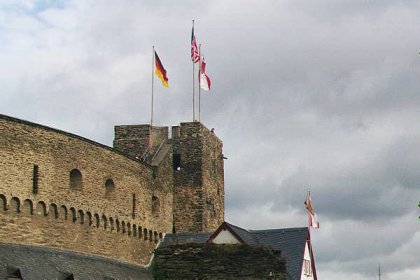 Castle where the veterans ate lunch






Previous | Next |